On Monday, 4th January 2021, the Government instructed schools to close to all pupils, except those whose parents are critical (key) workers or whom are vulnerable, from Wednesday, 6th January 2021.
Please find information below to help parents of those attending school and those learning at home.
Safeguarding and Child Protection
Whilst school is closed, our duty and responsibility to safeguard our children remains.  Our regular check-ins with families in need a bit of extra help and support will continue throughout the period of school closure, just as if school was open.  Please do not feel offended if a member of school staff calls to check in with you and to speak to your child, or if we carry out a visit to your home address.
If you have any concerns about your child, or another child during the school closure period, please follow these steps:
 Please e-mail our dedicated safeguarding email address, which is safeguarding@robertshaw.nottingham.sch.uk.
 In your e-mail, please state REPORT A CONCERN in the email.
 Include your mobile telephone number.  Mrs Coker or a member of the Safeguarding Team will call you back.
 A record of your concern will be made.  Please be clear and specific in the telephone conversation you have with a member of our Safeguarding Team.
 Your concern will be followed up using our school's Safeguarding procedures (see our Child Protection and Safeguarding Policy 2020 for more information)
Safeguarding Policy Addendum Jan 2021
If you feel a child(ren) is in danger, please telephone the Police immediately on 999.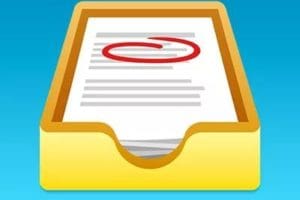 Showbie – Our online learning platform
We use Showbie as our online learning platform.  Every child has an individual user name and password.  Teachers and Teaching Assistants will post work to Showbie for children to complete and submit.
You can log in to Showbie through their website (please click link).
You can download the Showbie app from Apple iTunes
You can find help and support to use Showbie on their YouTube page (please click link).
If your child forgets their user name and password, please contact your child's class teacher or school office via Class Dojo.